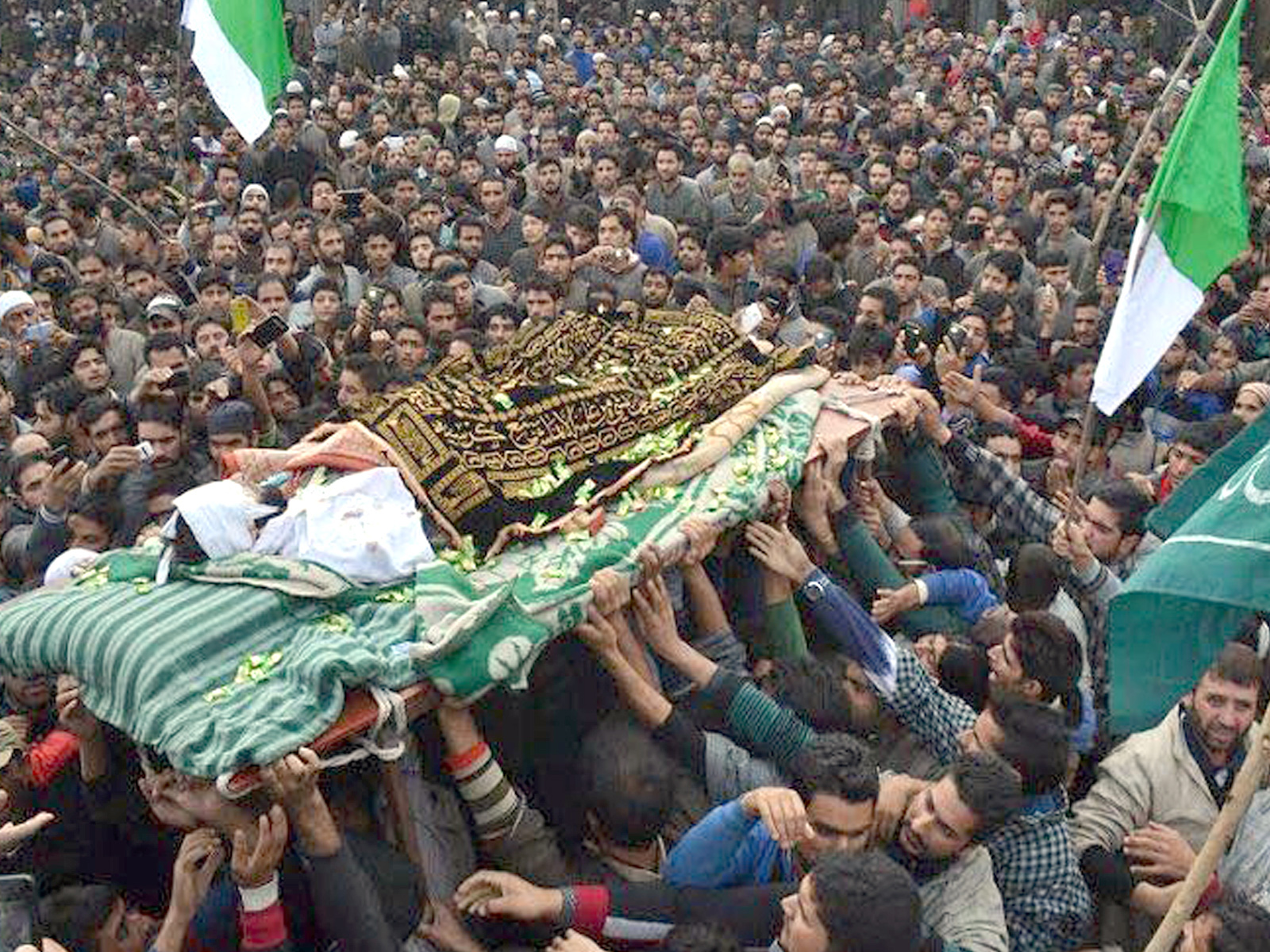 Pakistani High Commissioner in Bangladesh Imran Ahmed Siddiqui in a letter to the human rights organizations based in Dhaka said on Tuesday that "draconian laws are being used by thuggish [Indian] occupying forces to continue their brutalities with impunity in Kashmir".
Siddiqui said this on completion of one year of military siege of the Indian Occupied Jammu and Kashmir (IIOJK).
Drawing attention to the brutal Indian military siege of Indian Illegally Occupied Jammu and Kashmir (IIOJK), the High Commissioner said that the military siege "accompanied a total communication blockade bringing an Electronic Curtain in IIOJK in addition to terminating all civic amenities as well as banning free movement even for health or food emergencies."
He added: "In violation of international law, which recognizes Jammu and Kashmir as disputed territory, the occupying power divided the occupied state and introduced additional measures to perpetuate alien domination and colonial rule from New Delhi."
The High Commissioner further wrote in his letter that since 5 August, 2019, "the occupying forces have arbitrarily detained more than 13,000 political leaders, lawyers, activists and children as young as 7 years of age."
"Draconian laws such as Armed Forces Special Powers Act and Public Safety Act are being used by thuggish occupying forces to continue their brutalities with impunity. Even ICRC [International Committee of the Red Cross] is unable to provide humanitarian aid or perform its liaison role with families whose members have been abducted by the occupying fanatic thugs."
Highlighting the repressive measures by the occupying military aimed at imposing demographic apartheid, the he wrote, "on March 31, 2020, the occupying power started implementing an aggressive settlement project in the occupied state. It introduced new domicile laws aiming at depriving the Kashmiris of their land and resources by introducing demographic apartheid."
He further said: "Since May 18, while Indian Hindus could acquire domicile certificate in IIOJK, the indigenous population of Kashmir is required to apply for residency permits."
The High Commissioner reminded the occupying power of its obligations under relevant United Nations Security Council (UNSC) and United Nations General Assembly (UNGA) resolutions, relevant articles of International Covenant on Civil and Political Rights (ICCPR) as well as International Convention on Economic, Social and Cultural Rights (ICESCR), Geneva Conventions, Convention on the Rights of the Child (CRC), Convention on the Elimination of all Forms of Discrimination against Women (CEDAW), International Convention on the Elimination of all forms of Racial Discrimination (ICERD) and Customary International Humanitarian Law .
Lauding perseverance and bravery of the Kashmiri people in the face of brutal physical and mental torture, the High Commissioner urged the international community and relevant international bodies to stand up for the rights of the Kashmiri people.
"Any reticence at this stage will encourage hegemonistic and revisionist occupying forces in their project of changing the status quo through use of force and coercion. This may have serious consequences of regional and international peace and security too."
He further called on international community to "raise its voice for implementation of UNSC resolutions on Jammu and Kashmir, ending the brutal military occupation of IIOJK and holding a plebiscite there to ascertain the aspiration of Kashmiri people" adding "your support will add value to the struggle of the people of IIoKJ for their right to self-determination."