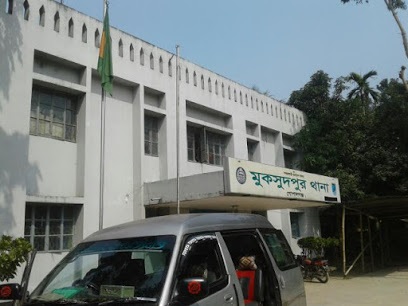 All the 66 policemen of Muksudpur police station were sent to home quarantine on Saturday as a constable of the police station tested positive for coronavirus.
SI Mizanur Rahman, Second Officer of Muksudpur police station, said a constable of the police station had been suffering from fever and cough since April 1, reports United News of Bangladesh.
When he went to his home at Birshail Kolabagan village in Shibalaya upazila of Manikganj district with fever local health department sent his samples to Dhaka for coronavirus test, he said.
After getting the report Manikganj health department on Friday night confirmed that he tested positive for the virus.
Mir Md Sajedur Rahman, officer-in-charge of Muksudpur police station, said 66 policemen have started home quarantine.
SI, ASI and constables have joined the police station from other places to keep the police station functioning.
Contacted Gopalganj Civil Surgeon Niaz Mohammad said samples of 12 policemen were sent to Dhaka on Saturday for test. Samples of the others will be sent to Dhaka gradually, he added.
Kamruzzaman