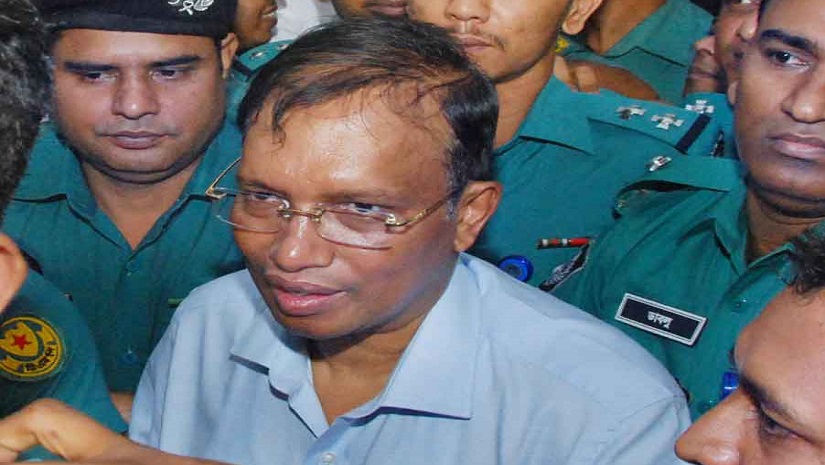 A Dhaka court on Sunday issued arrest warrants against wife and brother of suspended Deputy Inspector General (DIG) Mizanur Rahman, in a case filed for amassing illegal wealth and concealing information.
Judge KM Emrul Kayesh of Senior Special Judge's Court in Dhaka passed the order after accepting the chargesheet in the case.
The court also transferred the case to the Special Judge Court-4 and asked police to submit a report on execution of the arrest warrants on March 3.
Earlier on June 24 last year, Bangladesh's anti-graft body, Anti Corruption Commission (ACC), director Manjur Morshed filed the case against DIG Mizan, his wife Sohelia Anar Ratna, nephew sub-inspector Mahmudul Hasan and younger brother Mahbubur Rahman.
According to the case statement, the ACC found that DIG Mizan accumulated wealth worth Tk 3.28 crore ($0.39 million) while he concealed information of wealth worth Tk 3.7 crore ($0.44 million) in his wealth statement.
On July 11, 2018, the ACC issued a notice to DIG Mizan and his wife Sohelia asking them to submit their wealth statements.
On May 3 last year, the ACC interrogated the DIG in connection with the illegal wealth accumulation as the anti-graft body found his huge cash, apartments, cars and property, and fixed deposit accounts with a number of banks.
The Commission also found his involvement in money laundering.
In January 2018, Mizan was withdrawn from the DMP Headquarters and attached him to the Police Headquarters following allegations of marrying a woman forcefully and torturing her later.
On June 20, 2019, a Dhaka court also ordered that DIG Mizan's assets be confiscated and bank accounts should be frozen.
Kamruzzaman