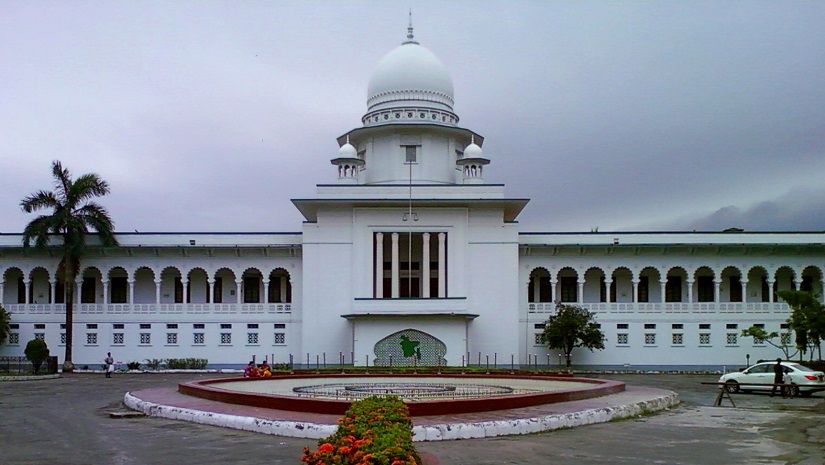 Bangladesh's higher court on Tuesday passed an order, declaring 'Joy Bangla' as the national slogan of the country.
A High Court division bench comprising Justice FRM Nazmul Ahasan and Justice KM Kamrul Kader passed the order, declaring absolute a rule issued earlier in this regard, state-run Bangladesh Sangbad Sangstha news agency report said.
Supreme Court lawyer Dr Bashir Ahmed filed a writ, and the High Court on December 4, 2017, had issued the rule, asking the defendants – the cabinet secretary, the law secretary and the education secretary – to explain as to why 'Joy Bangla' shall not be declared as national slogan.
"Joy Bangla' is a symbol of our national spirit. It is not the slogan of any particular party or person. Father of the Nation Bangabandhu Sheikh Mujibur Rahman had united the whole nation with this slogan," Ahmed said.
Referring to the slogan as mostly chanted by Bengali nation once joined the 1971 Liberation War he added: "It is our misfortune that we failed to give this slogan the status of our national slogan after so many years of independence," he said during the court hearing.
Apart from the petitioner himself, senior jurists Shafiq Ahmed, Eusuf Hossain Humayun, Abdul Matin Khasru and AM Amin Uddin took part in the hearing for the plea.
Attorney General Mahbubey Alam and Deputy Attorney General Barrister Abdullah Al Mahmud Bashar argued for the state.
Kamruzzaman