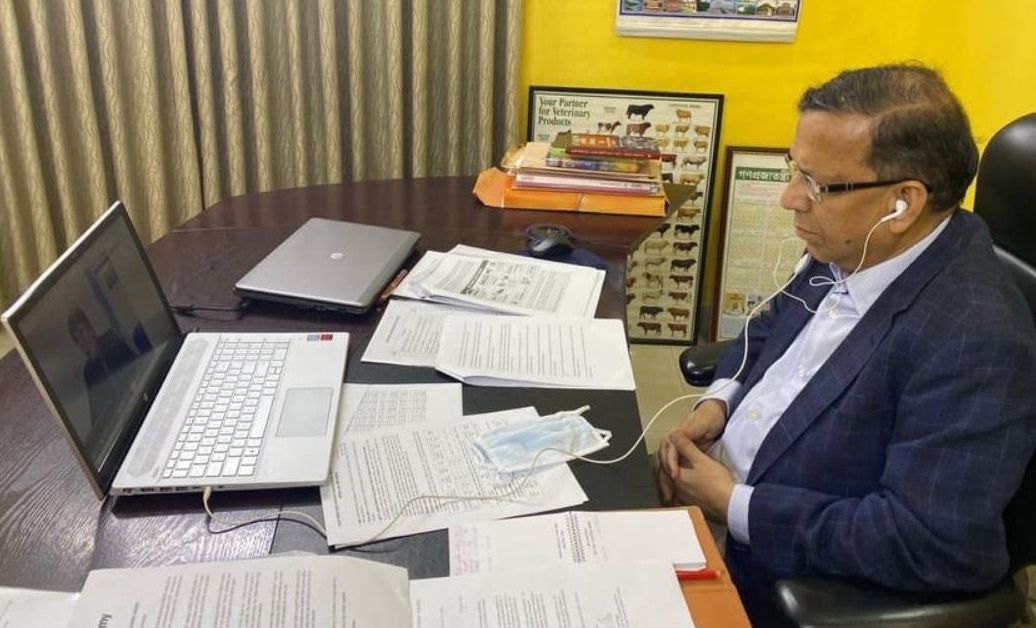 Bangladeshi Law Minister Anisul Huq on Sunday lauded that operating trials by virtual courts using information technology has introduced a new chapter in the history of country's law.
The minister came up with the remarks in a video conference from his house in Banani area in the afternoon, reports United News of Bangladesh.
Terming it a groundbreaking ordinance, Huq said the Supreme Court of US thought of holding virtual court due to coronavirus pandemic few days ago. "In that case, Bangladesh is not backdated", he said.
"The trials can begin after amendment of the testifying ordinance, when our subordinate courts will also be able to pronounce verdicts after hearing arguments using information technology," the minister said.
Before that Chief Justice and Supreme Court and High Court Divisions can hear other cases, specially bail hearings after forming an executive policy through practice direction, he said.
A special training was held for Justices considering the launch of the virtual court, Huq said, adding that they can hear cases including bail petitions shortly.
HC benches for virtual hearing
Earlier, the High Court on Sunday formed three separate benches for hearing urgent cases virtually during the ongoing holidays to tackle the spread of coronavirus.
It also directed the subordinate court concerned to hear cases related to emergency bail through virtual presence using technology during the ongoing holidays.
These practice directions were published on the Supreme Court website this evening.
An ordinance was promulgated on Sunday allowing courts to run trial proceedings through videoconferences and other digital facilities. President Abdul Hamid promulgated the ordinance.
Later, the Ministry of Law, Justice and Parliamentary Affairs issued a gazette notification, saying that it will take immediate effect.
The Cabinet on Thursday cleared the draft of an ordinance to pave the way for courts to run trial proceedings through videoconferences and other digital means using the information technology.
Kamruzzaman