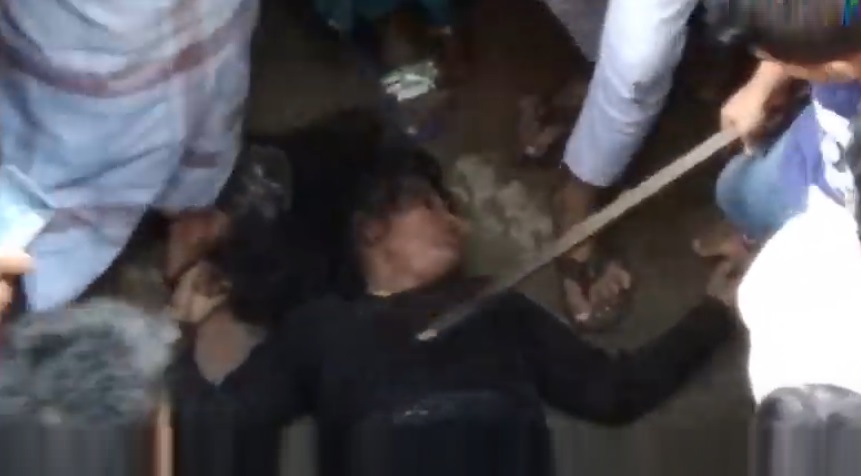 The High Court on Monday asked the authorities concerned to inform it about steps taken against those involved in the incidents of recent mob-beating, reports United News of Bangladesh.
It issued a rule seeking an explanation as to why the defendants' failure to save the lives of Badda lynching victim Taslima Begum Renu and others should not be declared illegal.
The HC bench of Justice Moyeenul Islam Chowdhury and Justice Md Ashraful Kamal issued the rule following a petition.
It asked the Home Secretary and the Inspector General of Police to submit reports on government steps about mass-beating and against those involved in the incidents within November 28.
Supreme Court lawyer Ishrat Hossain stood for the petitioner.
On July 28, advocate Ishrat Hossain filed a writ petition with the High Court seeking directives to formulate a separate law to try people involved in mob-beating and a ruling on why the defendants' failure to save Taslima Begum Renu should not be declared illegal.
Secretaries to the cabinet division, home ministry, law and information ministry, and the police chief, Dhaka Metropolitan Police commissioner and officer-in-charge of Badda Police Station were made respondents to the rule.
Renu was beaten to death over a child abduction rumour at North Badda in the city on July 20.
Her family said she had been in the area looking for a suitable school for her children. A video of the incident went viral on Facebook, triggering widespread outrage.
Thirteen suspects have so far been arrested in a case filed over the lynching.
Kamruzzaman