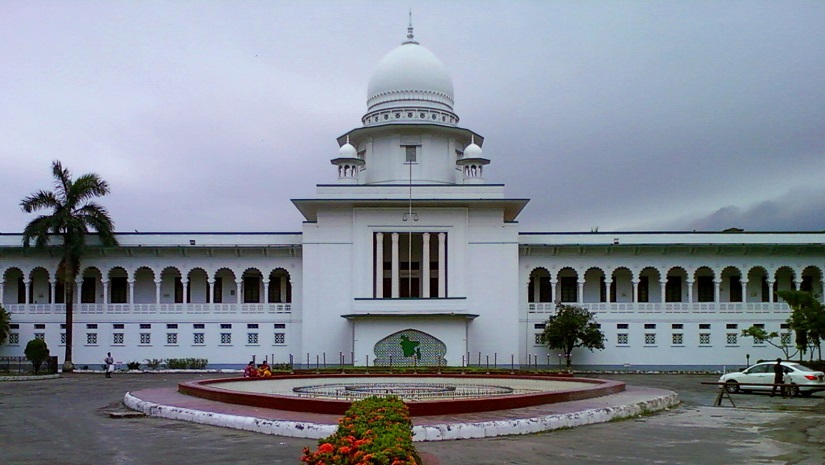 The High Court on Tuesday asked the government to take steps to ensure the use of 'Joy Bangla' as the national slogan from December 16 next, reports United News of Bangladesh.
The HC bench of Justice FRM Nazmul Ahasan and Justice KM Kamrul Kader came up with the order after the hearing of a writ petition filed by Supreme Court lawyer Bashir Ahmed.
The court also fixed January 14 for the next hearing.
Deputy attorney general Abdullah Al Mahmud Bashar said 'Joy Bangla' slogan has to be used at the beginning and end of any state programme.
Lawyer Yusuf Hossain Humayun stood for the petitioner while attorney general Mahbubey Alam and deputy attorney general Abdullah Al Mahmud Bashar stood for the state.
Barrister Shafique Ahmed, Abdul Matin Khasru and Supreme Court Ainjibi president A M Amin Uddin were also present during the hearing.
The lawyers who stood for the petitioner said 'Joy Bangla' was the main slogan during the Liberation War in 1971. Even, some poets, litterateurs and intellectuals of the then West Pakistan who had supported the Liberation War of Bangladesh used to chant slogan 'Joy Bangla', they said.
The freedom fighters embraced death chanting 'Joy Bangla' slogan after being captured by Pakistan occupation forces.
The writ was filed on December 4, 2017.
Following the writ, an HC bench of Justice Kazi Reza-u-l Haque and Justice Mohammad Ullah issued a rule asking the government to explain as to why 'Joy Bangla' should not be declared as the national slogan.
Kamruzzaman